Are There Companies in Amityville that Can Help me with Flood Restoration?
11/25/2021 (Permalink)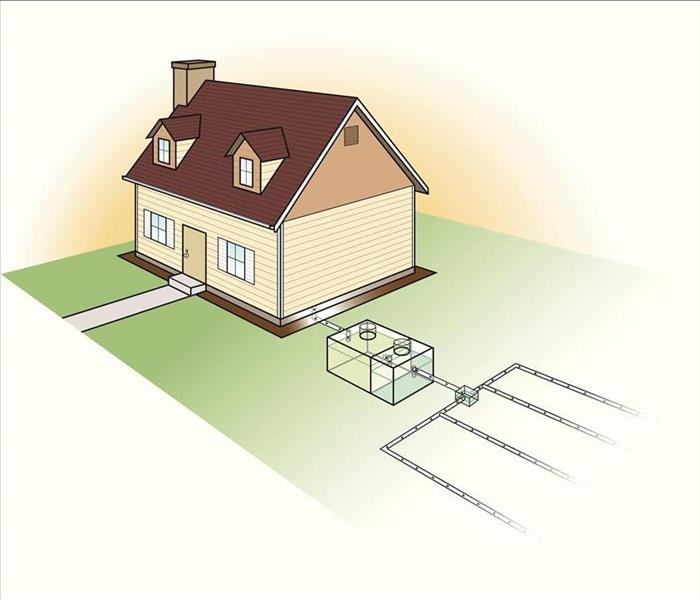 SERVPRO provides infectious waste and water removal after a flooding in the Amityville area from groundwater or septic tanks.
SERVPRO Can Help if Your Amityville Home Suffers from a Leaking Roof from Storms
Anyone who has lived in New York for a decent amount of time knows that vicious thunderstorms can come and go. A storm will often breeze into your neighborhood, stick around for a few hours, and then move on to the next area to cause havoc. Most of the time, the storms will only keep you inside your house until they are over, and no problems occur. However, there could be a day when you are sitting in your home waiting out the storm, and then you suddenly notice moisture entering your structure.
A leaking roof can cause flood damage inside your Amityville home. Or, if the rain is heavy, it could get deep outside and start entering your home from the ground or get in from your lower door seals. Both instances could cause your building serious issues. For example, if moisture comes in from your roof, the water could damage several building materials, including insulation, ceilings, walls, and floors. Or, if the water comes in from the ground or your door seals, it could start building up on your flooring and then spread into the lower part of your walls.
The problem with storm-related issues is that the water coming into your home could be contaminated. If rainwater enters your home, it is considered "black water." But, if muddy waters coming up from the ground leak into your house, it is deemed black water and they are treated the same as a sewage backup.
Whatever the case may be, our SERVPRO technicians can provide the following to help:
Flood Restoration
Water Removal Services
Water Damage Repairs
Emergency Services for Water Damages
Call SERVPRO of Amityville / Lindenhurst at (631) 319-1680; We're Faster To Any Size Disaster.