Where Can Homeowners Seek Help After a Fire Ruins their Properties?
2/22/2021 (Permalink)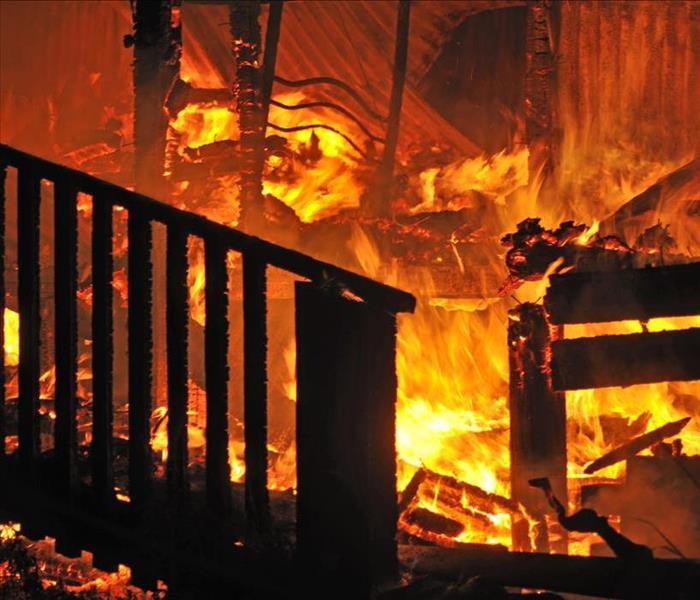 A fire may start by many ways in a home. But there is only one logical answer. SERVPRO has the team of experts for the fire restoration services.
They can Hire SERVPRO to Perform Fire Damage Restoration in their Amityville Homes.
A faulty heating system near the fireplace or a gas leak in the kitchen are some common causes of fire in a property. After the firefighters handle the situation, it is vital to avoid trying to restore the property. Hire a reliable fire restoration firm like SERVPRO to get your property to its preloss state.
When you contact our team of technicians to perform fire damage restoration in your Amityville home, you can be sure of receiving professional services. We restore our customer's property using innovative techniques and high-tech equipment and tools.
What to expect during the restoration process.
We can secure the property to keep it safe from vandalism and harsh weather during the restoration process. We can board up any openings using plywood.
We assess the affected area to determine the extent of the fire loss. We can then decide which restoration techniques and equipment are most effective.
Preserving your valuable items
We can identify salvageable items and separate them from those damaged beyond repair. Our technicians can clean, dry, and repair the salvageable valuables.
Cleaning the affected surface
Cleaning the fire debris and smoke strains is critical to your family's health. Our restorers can use shampoo super concentrate mixed with brownout to clean the browning on carpets and fabrics caused by overwetting.
When there is fire damage in your home, you can count on SERVPRO of Amityville / Lindenhurst to brings things back to normal in a brief period. Call us today at (631) 319-1680.